As a green designer and a green design consultant I always ask myself? How to I drive environmental sustainability, cultural sustainability, economic sustainability as well as corporate sustainability in built environment, in interior spaces? To my clients I put a bit of challenge to examine one's lifestyle and figure out why going green is such an important move. Therefore, is it the right move? GOING GREEN, EMBRACING SUSTAINABILITY?
We spend most of our times indoors; the interior atmosphere has an adverse effect on our health and that of our surroundings, we think emission from furniture, the paints, we think energy consumption form the gadgets, items, appliances, we think water efficiency from our bathrooms, kitchen, we think lighting requirements in our spaces just to mention a few.
Going green in interior spaces involves; water and energy efficiency, material and resources efficiency and management, purchasing products are Eco Friendly, Eco Label Certified materials, Energy Star appliances, Forest Stewardship Council certified wood for flooring and cabinetry, Recycle, Re Purpose, Reuse, Reduce concept in waste management and in purchase of some indoor products. It's actually bold GOING GREEN
Most high profile people and clients are well traveled, they have seen and felt how climate change, extreme weather conditions have an adverse effect on their businesses, their homes, travel plans and vacation getaways, above all effect to their health 'CORONA VIRUS outbreak being an example", we are challenged as designers to think beyond the basic concept of design and architecture to incorporate the dynamism of environment, health and well being, culture and VALUE
They want to be part of change; they want to enjoy exclusivity, inclusive, safety, sustainability and resilience of a design, in purchasing a multi- million homes, mansion, island, villa they want to occupy spaces that uphold human dignity and integrity. They want to be part of the New Urban Agenda, they want their businesses and lifestyle to be part of Climate Action; we reflect again on the words is it the right move? GOING GREEN, EMBRACING SUSTAINABILITY?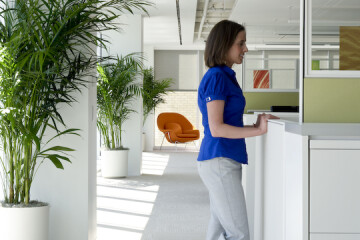 As an interior designer and consultant, I call for collaborative nature in Green Design and Architecture; we look for Projects, Programmes, Policies that can accelerate response to sustainability at the core of design as well as human health and wellness at the heart of design decisions.  To our clients, to architects, engineers and all who are involved in building life cycle we are being pushed to include products and services that are personally relevant, with regard to value, culture and beliefs held by customers today.
We ask ourselves is it the right move? GOING GREEN, EMBRACING SUSTAINABILITY in built and inbuilt environment! What is in my interest? What is in your interest? What is in the interest of the greater world around me? Having the best certification bodies of green buildings visit and rate an office building, a home, a health and wellness centers,  an institution, an industry as a way to show ethical commitment will be bold;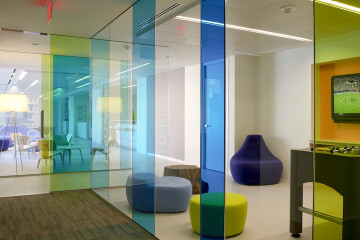 Being certified by: USGBC-LEED, Leadership in Energy and Environmental Design, the leading program for green buildings and communities worldwide with a vision to regenerate and sustain the health and vitality of life within a generation; Certification by IWBI-International Well Building Institute, a framework for improving health and human experience through design;
 BREEAM- Building Research Environmental Assessment Method, world leading sustainability assessment method for master planning projects, infrastructure and buildings, recognizes and reflects the value in higher performing assets across the built environment life cycle from new construction to in use and refurbishment.  DGNB- German Sustainable Building Council, emphasizes on current economic horizon, thinking about quality of life and the welfare of people
 EDGE-Excellence in Design for Greater Efficiencies Tool, an innovation of International Finance Corporation which reveals the systems and solutions that work best for your climate, growing the expectations of customers by creating value and positively impacting their lives.  ARC arc skoru, provides solutions to achieve green building certification, measure project performance, manage portfolios and transform cities.
Green sustainable design is actually an engagement, from new construction to retrofits and a drive to carry the sustainability dialogue forward. AmSUSTAINROSE; Wacheke Eco Fold Studios @green building matters