As we continue to embrace this 'New Normal" living with the COVID-19 pandemic, what goes on in your mind? My mind? our minds? am thinking change! Understanding the opportunities that are available to us; as  a designer accelerating my design prodigy on ecology, design and health is what's keeping me going in these challenging times, creating VALUE, design for HEALTH, your health, saving our ECOSYSTEM, part of climate action; focusing on Eco Centric: Human Centric design solutions.
When you approach us as a client, you have put an element of trust to bring your space to life, however the CORONAVIRUS pandemic has challenged us on how we create spaces; do we concentrate more on aesthetics, functionality, beauty and luxury? What about health components in materials, in spaces, in operation and maintenance! We are being humbled to embrace integrity and dignity; our well being first, our surroundings, our environment, OUR PLANET first.
The biggest challenge that we will be facing as designers is investing our time on people so they can gain confidence in interior spaces. How the right investments are great rewards for clean air, healthy drinking water, social justice as well as cultural preservation. Let's reflect on how built environment where we spend most of our times impact ecology, health and wellness as well as economy of financial outcomes
Buildings as a source of pollution, air pollution, water pollution, soil pollution, building design, its orientation, compatibility with the local climate, activities carried out inside the structure and waste management has an impact on environment, water resources, land degradation or preservation as well as air circulation and quality to the occupants. #building life cycle assessment-who is who in the building life cycle
A food for thought! the recent lock down has brought nature back to its clean healthy existence; in Delhi India people were able to see the blue skies again which has never happened before due to adverse air pollution, more and more wild animals are coming out from their hiding places to enjoy the beauty and of nature; humans have always posed a threat affecting biodiversity existence. #we need to bring nature back to its manifestation, even after the pandemic is over; economic recovery versus balance to saving our natural resources
How will Eco Centric: Human Centric design solutions influence our interaction with spaces, ecology and health?
Change in lifestyle; we need to change our ways of life at a broader perspective, where sustainable green healthy living will not be a choice BUT THE RIGHT THING TO DO, the choice of material we purchase and place in our interior environment, we be profoundly green and healthy, if we put emphasis to our manufacturers and designers to GO GREEN in product designs as well as ECO Friendly they will have to satisfy our needs, Let's embrace green design!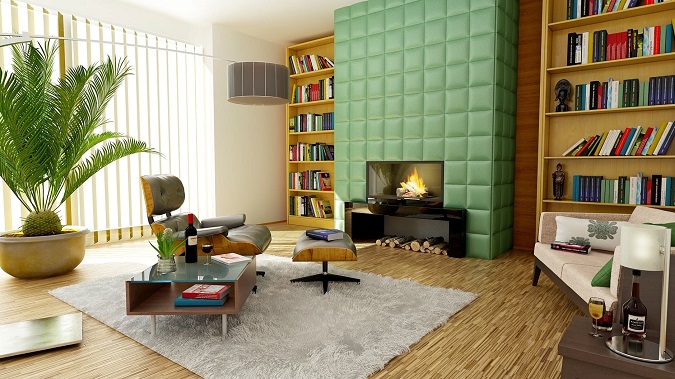 To our real estate developers and architects, building design, building analysis, sustainable sites initiative (SITES building certification requirement) should be examined.  Embracing quality building design that put sustainability at the core of design as well as health and well being of its occupants at the heart of design should be your out most goal and vision of a design project. Innovation and technological upgrades that focuses more on nature and humanity not just profits, expansion and competition on real estate development.
Zero pollution to the environment, space and places where people interact with; enough focus on elimination of air contaminants. Water contaminants, soil contaminants, strict building code revision on green building guides and principles adherence in design and architecture, in building construction, operation and maintenance on air, water and Eco-system services quality. Also building performance in its Life Cycle Assessment should have minimal negative effect quality of life within built environment.
Zero carbon emission, where building design as well as its interiors should have zero green house gas effect to the atmosphere impacting the ozone layer, global warming and already adverse CLIMATE CRISIS we are experiencing today. Environmental stewardship through building design and interior design, focusing on resource efficiency, design concepts that are regenerative and restorative. Climate adaptability, innovative design projects that advances buildings resilience with changes in weather, nature or human needs.
Urban green design planning, where all the guides to Eco Centric; Human Centric design solutions are put in place that way all the amenities, facilities, cities and communities as well as infrastructural development shows a connection to people's needs, nature and ecological preservation, United States Green Building Council LEED V4.1 transport and location expounds more on green  sustainable street design #wwwusgbcorg
Wacheke Eco Fold Studios; #rosetteecodesigns is a futuristic design studio, focusing on us as humans, our existence in a healthy way to carry out our activities under the sun in spaces and places; ECOLOGY and everything it has to offer, from birds on trees, wildlife in parks and zoos, plants in our habitats, minerals, rocks  and how we can save, restore and regenerate the already degraded and depleted natural resources
Green interior design; on recovery from this COVID-19 pandemic, economic recovery, health recovery, gaining confidence in spaces where we live, shop, work, play, heal, worship and learn. The question is will we be able to balance human profitability mindset, competitive perspective in business with green economy, green technology, blue economy, circular economy, GREEN DESIGN as well as GREEN ARCHITECTURE?
#LETS EMBRACE GREEN DESIGN